Hot sun, Hot shipping
19-06-2020
After two years of planning, the mining operation of Sunbelt Mining Group Co., Ltd. is now on the right track.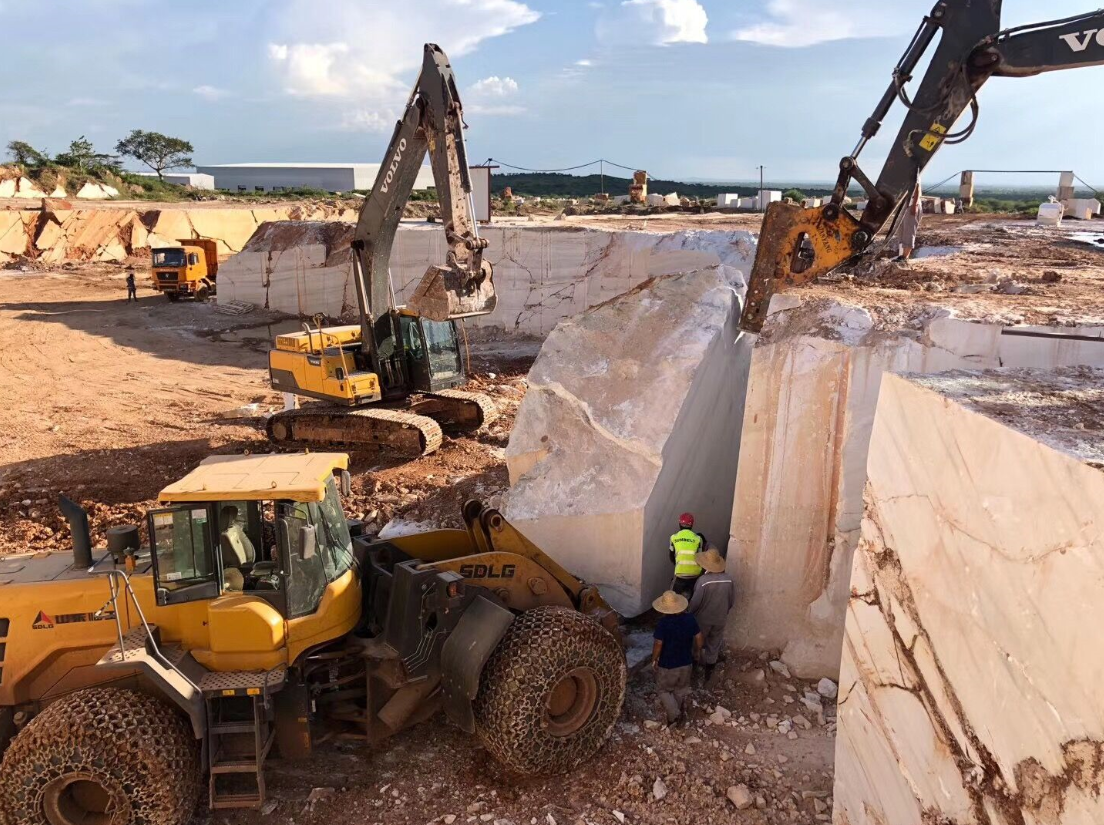 Although the world is suffering from the effects of the new coronavirus epidemic this year, every employee of Sunbelt Mining Group still works diligently in their own positions, especially the employees in the mining area, carrying out the mining and delivery work meticulously under the scorching sun.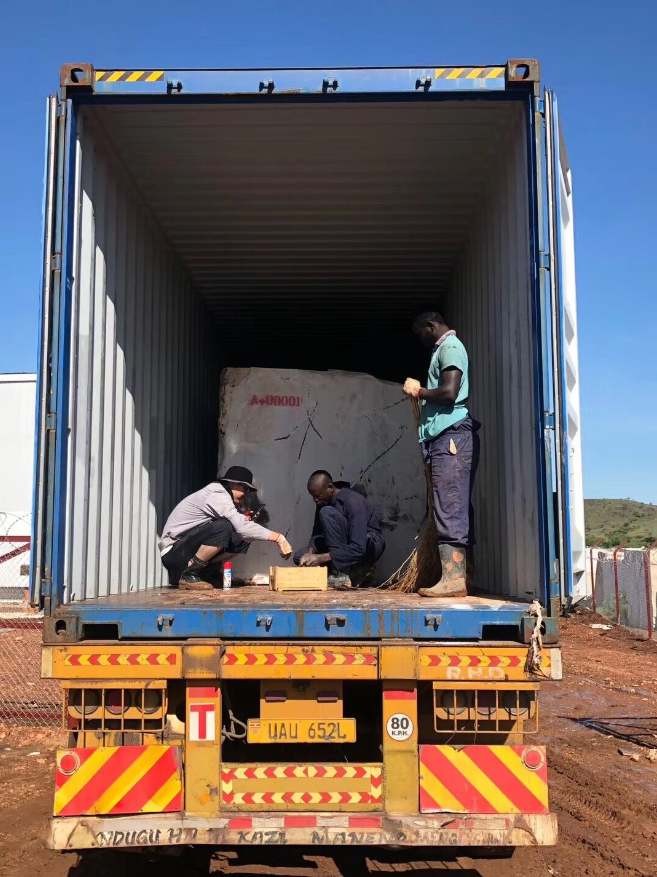 Victorian white Jade marble is natural white marble mined by Sunbelt Mining Group in its own mining area, which is produced by the source of the Nile River - Lake Victoria. The largest fresh water lake in Africa, which has been flowing quietly for more than 400000 years, nourishes all creatures in the Great Rift Valley of East Africa. Victorian white Jade marble is the essence of heaven and earth, noble and elegant.

Victoria white series products are solid and delicate, as smooth and transparent as jade. The president of Uganda even praised Victoria White as Uganda's treasure, and he would personally speak for "Victoria White". At present, the sales volume of marble block, slab, vase column and other products in the mining area is increasing day by day, and the overseas shipment volume of the mining area is also growing steadily.
Sunshine zone Mining Group has not only its own mining area, but also established a stone processing plant in Uganda, which can provide high-quality raw materials for the majority of construction, decoration, sculpture, chemical and other enterprises.