Mining methods in African mining areas
The mining equipment of African mining area is complete and has good performance. There are mining saw, rope saw, forklift truck of more than 12 tons, dump truck, excavator, guide rail, saw blade of 2.2 meters and 3.5 meters diameter, diamond string rope. Air compressors, generators, water trucks, sleepers, diamond cutters, and welding machines.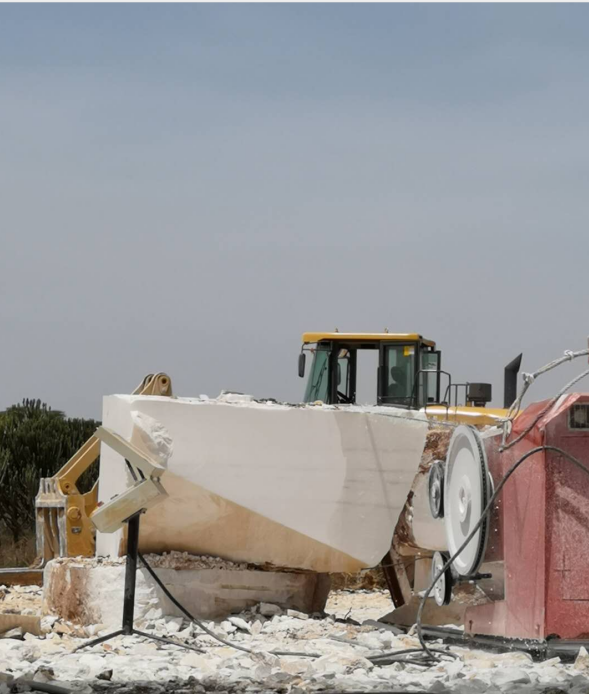 Mining methods are various and advanced. At present, sawing method is the main means of mechanical mining of marble. There are many kinds of equipment for mechanized mining of marble wastes. According to the combination of different equipment, different mining systems can be formed.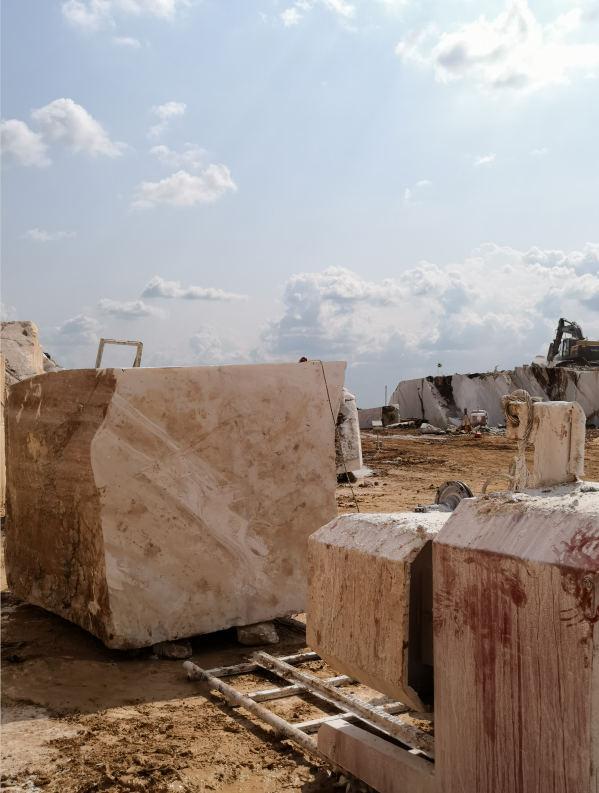 A) Diamond bead saw mining system

The marble mechanized mining system with diamond bead saw as the main mining equipment, with large-bore hydraulic or pneumatic drill, pneumatic rock drill, hydraulic roof, loader and other auxiliary equipment, is a widely used mechanized mining system for marble by sawing method at present.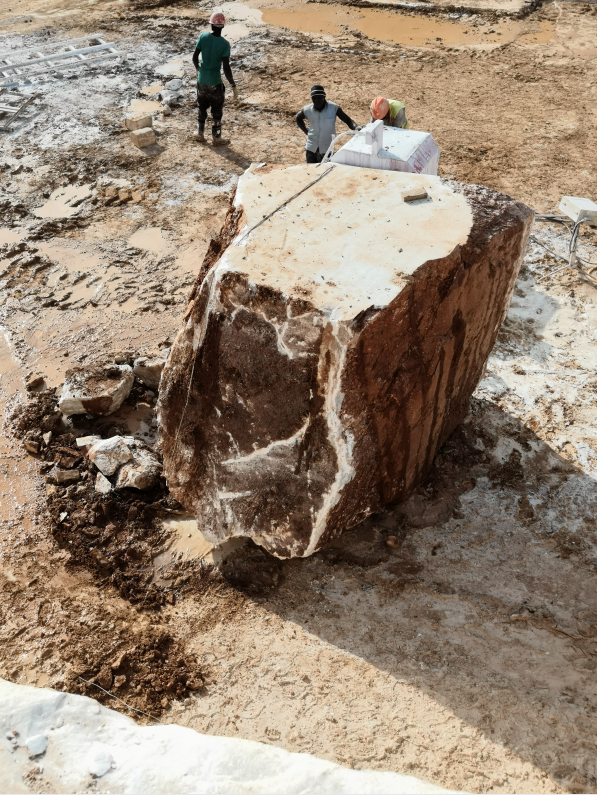 B) Combined Mining System of Diamond Bead Saw and Arm Saw Machine

On the basis of diamond bead saw mining system, a marble mechanized mining system can be formed with arm saw. There are two kinds of arm sawing machine: chain-arm sawing machine and diamond mining band sawing machine. The characteristics of diamond mining band saw machine are fast cutting speed, and can also cut hard marble or silicified marble.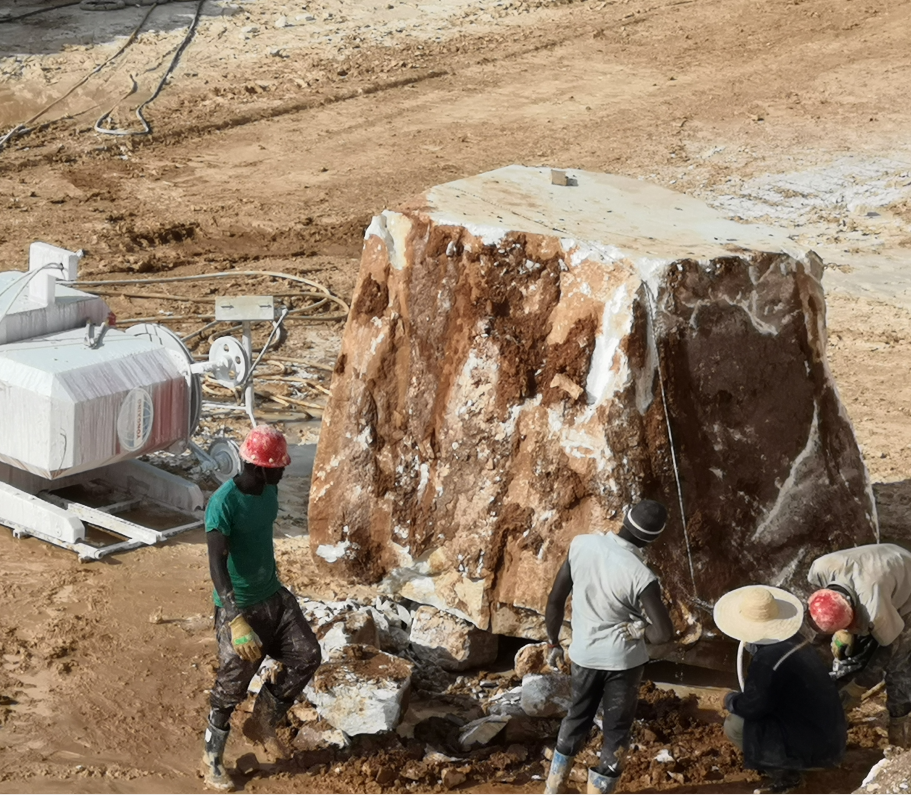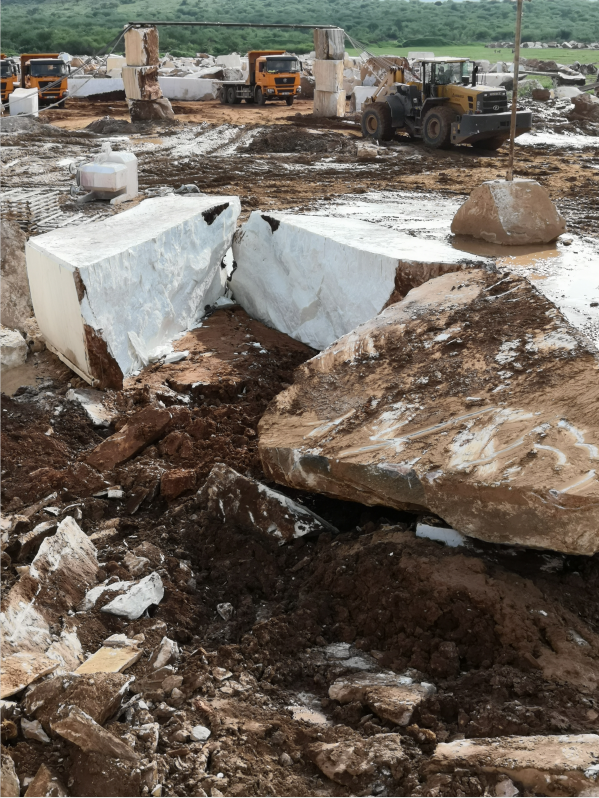 C) Combined Mining System of Diamond Bead Saw and Mobile Mining Cutter
The system is a marble cutting method developed on the basis of sawing machine for building stone. In mining, the bead saw is used to separate and cut the horizontal plane of the separator first, and the movable stone cutter is used to cut the vertical sawing slot on the ore body, and the ore body is directly decomposed into waste material. Horizontal dense row holes combined with splitting method can also be used to separate the horizontal plane, and then splitting the separator to produce waste materials.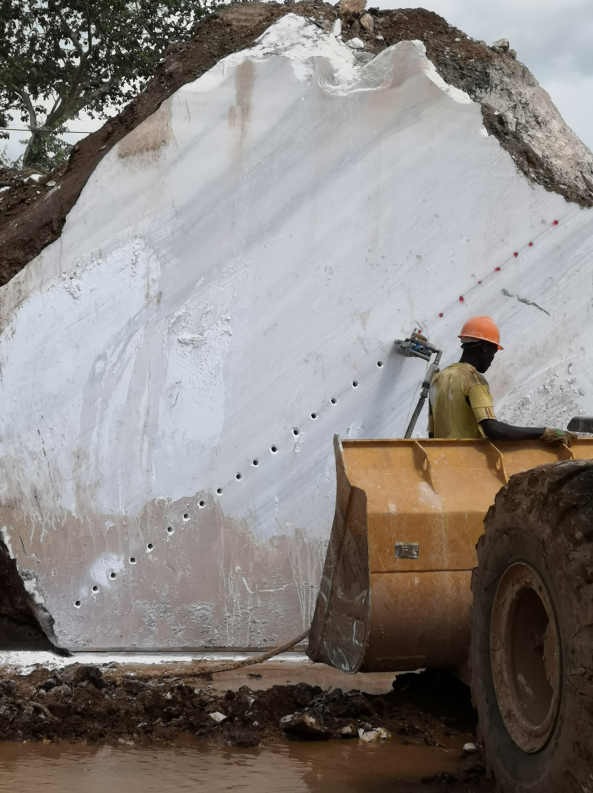 Rock splitter is portable, flexible, simple to construct and easy to operate.