Marble decorated villa mansion: simple, advanced!
15-01-2021
1.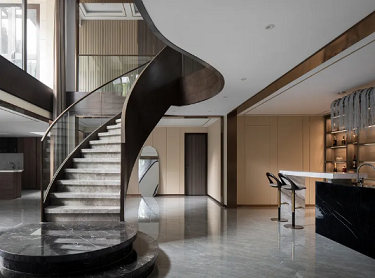 This is a stacked villa on the first floor and basement. The overall use of metal wood veneer splicing and marble materials to create a light luxury style.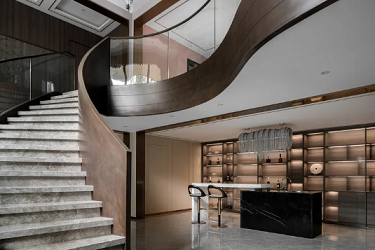 Considering that there are only two floors, we should make full use of the basement and create a comfortable feeling, so as to cut the floor of the South living room on the first floor and connect it with the basement, so that the basement can get sufficient lighting, and the staircase can be emptied to inject flexibility into the whole space. The whole space is dominated by medium color, so that the owners of a busy day can comfortably enjoy in their own living space In the middle.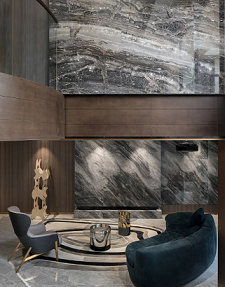 The large-area stone background wall shows extravagance and fashion, the marble texture improves the texture of the space, and there is no redundant decoration with wood, but it can better reflect the atmosphere of luxury mansion.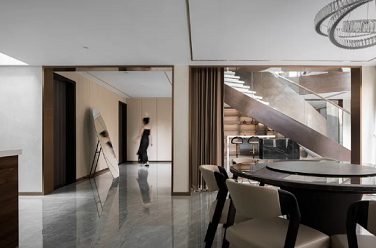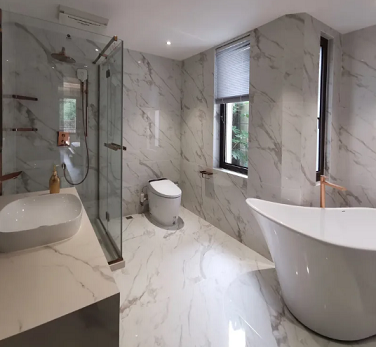 2.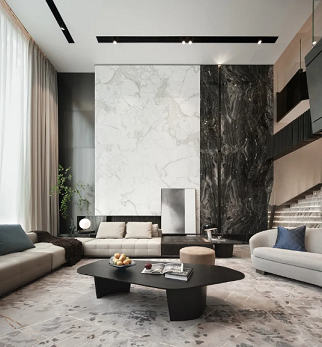 This is a marble led, white marble and black marble collision, let the space more open and bright, strong contrast to show the style of the mansion.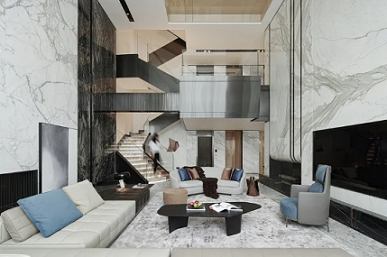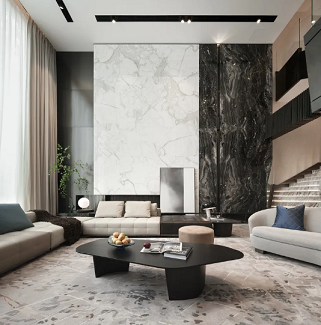 The white marble and the black marble's Leaping layer background wall let the city "temperament" and "natural" aura perfect union, the nimble design breaks the restriction, the interesting creativity molds the life.